What's the Expiration Date of Your Trade Show Display?
Has Your Exhibit Passed Its Freshness Date?
Trade show displays, like yogurt and milk, have expiration dates. While it may not be printed on the box, it's not hard to spot one that's starting to spoil. Here are 20 Clues it's time to buy a new exhibit.
You Know It's Starting to Smell When . . .
1. Graphics are attached with Velcro to a fabric backwall. While that may be OK for a FFA display at the county fair, it's no longer acceptable at a professional trade show.
2. I&D won't touch your property without hazardous duty pay. When show labor has to don hazmat suits before starting an install, that's not a good sign.
3. Duct tape is an important design element. And you're excited it now comes in designer colors -- Baja Blue and Desert Sunset Yellow.
4. When your booth was purchased, a quarter could transform your hotel bed into Vibrating Magic Fingers. Ahhhhhh!
5. Attendees compliment the "vintage" theme of your booth and graphics. "Very retro!"
6. You decide to re-print your graphics and hand the graphic designer a floppy disk.
7. There are more "just in case" parts than actual display parts.
8. The shipping labels have added 50 pounds to the weight.
9. You lust over the two $99 banner stands in the adjacent booth.
10. The No Questions Asked Lifetime Warranty has expired.
11. It smells like the Pennsylvania Convention Center. Even Fabreze can't kill that odor.
12. You found your distributor by flipping through the Yellow Pages of the phone book.
13. Your storage costs have exceeded your purchase price by a factor of 10.
14. Your graphics have a "Happy Days" theme, and the Fonz is still your unofficial spokesperson. "Ayyyyyyy!"
15.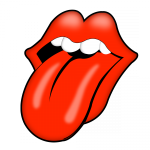 Someone tagged your crate with the Rolling Stones tongue graphic (and you think that's cool).
16. It folds and weighs more than an AMC Gremlin.
17. Children flee in terror as if they've just seen a circus clown.
18. Your competitors gush over your booth . . . . "Don't Change a Thing! Seriously, Not a Single Thing!"
19. You found a "Win a Free Palm Pilot" Promotional Flyer in the case.
20. Your boss says, "By golly, it was good enough for Old Joe, bless his heart and God rest his soul."
If you answered "Yes" to any of these, put your display in the compost bin. How do you determine the expiration date of a trade show display?
Contact Us
For more information about trade show or event marketing, give us a call or Contact Us. We welcome the opportunity to assist you with your next event.
Article Author:

Mel White, CEI

Add designs and photos to your personal gallery simply by clicking on the +My Gallery links
Then email your "My Gallery" to colleagues, friends, or your favorite exhibit designer. There's no better way to begin designing a display that reflects your exhibit marketing goals.
Note: My Gallery uses a temporary browser cookie to store your gallery. We recommend that you send your gallery to your email address if you need to retain it for longer than 30 days.
Suggested lead times may vary depending on current orders. Please check with Customer Service.
Production lead times are based on business days and DO NOT include any shipping days.
Production-ready artwork (when applicable) must accompany the order confirmation. Delays in uploading artwork may lead to expedited charges or shipping changes.
No order will be released to Production without a signed order confirmation.
Shipping is based on the availability of materials and graphics. Additional charges may apply if materials or graphics must be expedited.
Standard lead times do not apply to orders of multiple quantities.
Exhibit Weight
varies depending on the packaging and the shipping method. Variables include but are not limited to:
Dimensional Weight vs. Actual Weight: Dimensional weight is defined as crate or case size. On most air shipments, the dimensional weight exceeds the actual weight
Portable Cases vs. Wood Crates or Molded Tubs (where applicable): Exhibit designs that require one wood crate would require multiple portable cases. Selecting one vs. the other affects the total weight (dimensional or actual).
Freight Carrier: LTL carriers (Less than Truckload) quote freight based on space used. UPS, FedEx, and air freight carriers quote freight based on either the dimensional or the actual weight of the shipment.
Freight Service Level (number of days): Service levels range from Same Day Delivery to Two Week Delivery.
For more information about exhibit weights and freight options, please contact your local exhibit representative.
Electrical, Cord, and Wire Management
varies depending on the display and each exhibitor's requirements. When ordering your trade show display, consider the following electrical/wire management issues and discuss your options with an exhibit professional:
Inline vs. Island Displays
Lead Retrieval Devices
Computer and Monitor Cables
Demo Equipment
Overhead Lighting
Grommets and Grommet Placement in Counters
Overhead vs. Floor Power Supply
Flooring and Electrical Wiring
Options for Hiding Cords and Cables
Flat vs. Round Electrical Cords
Multi-Plug Outlets and Extension Cords
By reviewing your wiring options
BEFORE
you order your display, you'll save
TIME
and
MONEY
and ensure your exhibit exceeds your expectations and your installation is trouble-free.